The Isle Casino and Racing at Pompano Park
The Isle Casino and Racing at Pompano Park Jobs: Overview: The Isle Casino and Racing at Pompano Park
Current Broward Job Openings at The Isle Casino and Racing at Pompano Park
There are no advertised positions at The Isle Casino and Racing at Pompano Park
Isle of Capri Casinos, Inc., with its unique "Isle of Capri" brand, has quickly grown to be one of the 10-largest publicly held gaming companies in the United States. The first gaming company to open in Mississippi in 1992, Isle of Capri Casinos, Inc. currently owns and operates riverboat, dockside and land-based casinos at 14 locations in Mississippi, Louisiana, Colorado, Iowa, Missouri and Nevada.
The company also operates Pompano Park Harness Racing Track in Pompano Beach, Florida.

Isle of Capri Casinos' rapid growth and success are the result of several factors: Experienced leadership from a formidable management team that features some of the industry's most successful professionals.
*An aggressive marketing approach founded on the consistent use of the "Isle of Capri" name and exciting Caribbean theming.
*Extensive use of targeted, database marketing
*Total commitment to building a complete entertainment experience that offers customers unsurpassed excitement, quality, service, value and fun.
*Carefully planned strategic growth into new markets.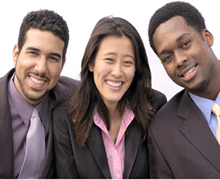 Coupled with Isle of Capri Casinos' success in providing a consistent product, is the company's success in standardizing operational areas like Marketing, Food and Beverage, Internal Controls, Room Management, Accounting and Finance, Gaming Lay-out and Pricing, Employee Hiring, and Orientation. Standardization benefits the company in two ways:
*It creates cost and operational efficiencies by streamlining at every level.
*It brings a more focused expertise to key areas, allowing the company to leverage the experience of management, and create templates for success that are consistently applied throughout the operation at every facility.
By standardizing, the company has a big advantage over most small, or medium sized casino operators, who cannot afford to pay the wages necessary for comparable experience at every level of their operation. Where Isle of Capri Casinos, Inc., spreads out expertise through standardized plans and procedures, other companies must hire specific expertise employee by employee, which is an expensive way to do business--especially when operating in several jurisdictions. However, Isle of Capri Casinos, Inc., avoids the pitfalls of a totally centralized company by empowering the local management team to run its own property. The success of the Isle of Capri Casinos, in both day trip, and resort markets, is proof that Isle of Capri Casinos' standardized approach to gaming works.
Open Jobs
There are no jobs currently listed.